Noah Laidlaw
Director of Sales
Noah is a Canadian Musician and Twitch Streamer that has been involved in the music industry since his highschool years, from playing in bands to promoting shows, he's done it all. You may recognise Noah from his work with DRAGONCORPSE, Planetkiller, or Screams Media, providing his skills as a Bass Player, Photographer, and Twitch Streamer showcasing up-and-coming acts. Noah will be bringing with him a wealth of knowledge in Sales and Store-Building from his years of experience in the scene as well as bands past and present.
Kris Chayer
Project Manager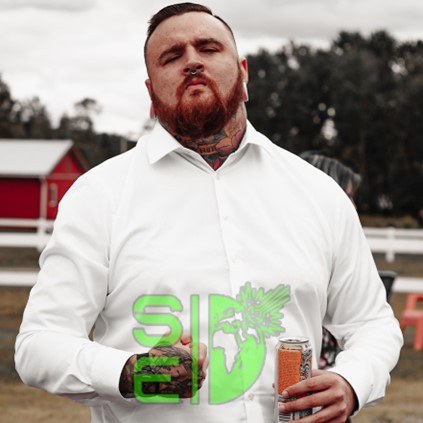 Since the early 2010's, Kris has been a heavy-hitter in the Deathcore scene with their band BEYOND DEVIATION, with release after release they have solidified themselves as someone who takes action to get what is needed done. Recently, Kris has brought the same energy to up-and-coming acts BURNT RIVER and DRAGONCORPSE, which are showing the same tell-tale signs of success from Kris' efforts. As a part of Shattered Earth, Kris will be our artist's "Go-To Guy" if something needs to be done. Need album art? Kris knows a guy. Need a new mix engineer? Here's a list of the engineers Kris has used in his career. Need new talent for your project? Kris knows half the industry.
Mardy Leith
Director of Marketing
Mardy is an Australian Musician who has been working in the industry for over a decade, featuring in such bands as DRAGONCORPSE, Russian Novel, and Path of Victory, as well as being a Rising Star within the metal scene as a Vocalist, YouTuber, Vocal Coach and most recently, Photographer. Managing Social Media and building a brand is something that Mardy has extensive experience with, successfully creating motifs and recognizable imagery for not only himself, but the acts that he is associated with as well. Chances are, if you follow modern metal in any capacity, you have seen one of Mardy's videos/memes in the wild. With these skills, Mardy aims to assist bands new and old to put themselves in the spotlight and reach new fans on any platform.
Tyler Skidmore
Director of Artist Relations
Lawyer by day, supporter of the arts by night, Tyler's passion for music has been an unsung hero to the music industry for many years. Whether it be from purchasing enough vinyl records to line a wall in his house, to simply buying burgers for poor bands, Tyler takes it as his mission to make sure new music has the chance to be made. As our Director of Artist Relations, bands on the Shattered Earth roster will be primarily dealing with Tyler to discuss and strategize their needs, as well as provide advice on good business practices that bands may not be familiar with.